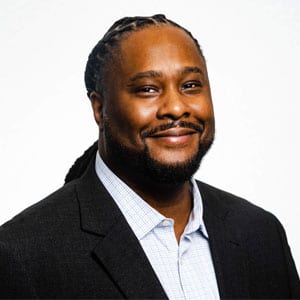 Salim Nadir is a Certified Life Coach (CLC) who specializes in empowering individuals to tackle life's challenges by establishing and implementing action steps to positively impact their futures. Salim uses his humor, compassion and direct nature to help his clients make choices from a place of optimism instead of fear. He ultimately believes we have each been created with a unique purpose, to share our God-given gifts with the world.
Salim has spent the last 20 years serving in the areas of business development, ministry, health and wellness and psychology. He has successfully held diverse roles such as Strategic Marketing Director, Director of Ministry Operations, Clinical Program Manager, and General Manager of Personal Training to name a few.
Salim graduated from Lehigh University with a BA in Social Psychology and Sociology and successfully completed a year at Emory University's Executive MBA program. He is a recognized member of the International Coaching Science Research Federation (ICF), an active member of his church in Atlanta, GA and a fervently committed Philadelphia Eagles fan.
"People hire a life coach because
They want more.
They want to grow.
They want it easier.
It's as simple as that. Life coaches help a client get all three. Quickly." – (ICF)
Areas of Service:
Setting and achieving goals and objectives
Planning — business, career and life
Blasting through stress, blocks and fears
Balancing business and personal life
Making key decisions and designing strategies for success
Communicating powerfully and succinctly
Getting out of a rut
Identifying core values and passions