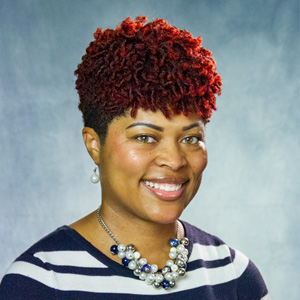 Dr. Shemika has used the techniques of Cognitive Behavior Therapy, Solution-Focused Therapy, and Person-Centered Therapy. For more than 15 years through her strengths-based, holistic approach the ultimate goal is to help clients understand and clarify their views of their lifespace, and to learn to reach their self-determined goals through meaningful, well-informed choices and through resolution or problems of an emotional or interpersonal nature. She combines traditional talk therapy with alternative treatments to achieve exciting results.
As a passionate and impactful School Counselor, she helped students and their families navigate their complex worlds to live a knowledge-rich, healthy, happy life. As a mental health professional and educational leader, she believes in a holistic approach to living; that all components of one's life are interrelated and understands the positive impacts that exposure to new and greater opportunities can have.
Areas of experience include:
Anger Management
Self-Efficacy
Academics
Academic Improvement–certified
College and Career Readiness
Leadership
Motivational Interviewing
Public Speaking/Communication Skills
Family Changes
Mood Regulation
Stress Management
Trauma
Grief/Loss
From Capella University, she has earned a Doctor of Education in Educational Leadership and Management, a Master of Science in School Counseling, and certificates in Addiction Counseling and Marriage and Family Systems. She is also a proud alumnus of Mississippi State University where she earned her Bachelor of Science in Psychology. She is also a current member of the Georgia Association of School Counselors, American Counseling Association, Licensed Professional Counselor Association of Georgia, and the Professional Association of Georgia Educators.
Dr. Shemika regularly participates in volunteering, speaking engagements, educational workshops, and networking opportunities to ensure that she stays abreast of current trends and community needs.