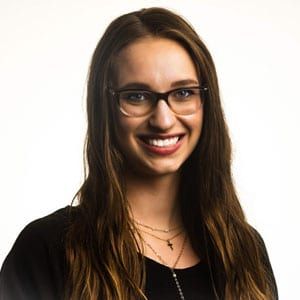 Savannah has availability in Marietta (East Cobb)/(Downtown), Kennesaw and Cumming (Alpharetta) locations.
"Your life is your greatest work of art: Make it a masterpiece."
Savannah Rose Johnson is an International Coaching Science Research Foundation (ICS) Certified Life Coach (CLC) with a diverse educational background in sociology, gender studies, biopsychology & neurodevelopment (with a concentration in epigenetics & neuroplasticity). She values genuine connections with others and strives to build caring & supportive coaching relationships. Savannah's coaching philosophy is grounded in compassionate care backed by science.
By earning her degree in Sociology with a Concentration in Social Work from Oglethorpe University and having an associate degree in Biopsychology, Savannah is passionate about education and is dedicated to lifelong learning.
Savannah has a true talent for working with children, adolescents & adults from all walks of life and with varying abilities. Having spent her own adolescence in the modeling industry, Savannah's personal experience fuels her coaching philosophy in the importance of building a genuine identity, healthy self-esteem & body image.
With this being a homecoming to Attento Counseling (having previously worked here as the lead administrator), Savannah has over 4 years' experience in psychology & human services. She is also currently the Community Outreach Specialist at Attento Counseling and has previous experience with The Marcus Autism Center and Jacob's Ladder Neurodevelopment School & Counseling Center.
With over 5 years in business management combined with the completion of executive business training from the University of Georgia's Small Business Development Center, Savannah has successfully created her own brand & is a strong advocate of entrepreneurship.
Savannah is a renowned Atlanta author & lover of the arts, publishing her first poetry book "Ghosts & Letters", centered around self-help & empowerment. You can find her spreading mental health awareness at author expositions & book signings around metro Atlanta.
As a mental health advocate, Savannah is a believer that wellness resources & information should be universally accessible. She enjoys publishing articles, nutrition guides & self-care e-books on her website www.theblondewholovesbrains.com
When she's not working at Attento, you will find Savannah at home tending to her garden, writing more books, and running her doggy daycare & animal portrait business.
Savannah's Coaching Specialties Include:
Adjustments
Life Transitions
Identity Building
Self-esteem & Confidence
Success & Money
Time Management
Life Organization
Personal Growth
Faith & Spirituality
Mindfulness
Nutrition & Fitness
Holistic Wellness
Social Media
Habits & Addictions
Healthy Self/Body Image
Cyberbullying Prevention & Remediation
Student Coaching
College Decisions (rising high school seniors or those deciding to go back to school)
Adjustments (incoming freshmen; transfer students; graduating college seniors)
Career Coaching & Resume Building
Finding Your Passion & Picking a Major
Study Habits
Social Skills
Bullying Prevention & Remediation
Staying Safe on a Big Campus
LGBTQIA Coaching
Gender Identity
Sexuality Education and Safety
Gender Transition Support
Special Needs Coaching
Autism Spectrum Disorder (with training in Applied Behavioral Analytics) 
Downs Syndrome 
Social Skills 
Hygiene Training 
Transitioning into New Schools/ Workplaces 
Sibling & Family Support